Warm-up Drink
50 cl bottle

In stock
3/4 days delivery
The strengths of this product :
Stabilizes your glycaemia
Maintains your energy potential
Non-acidic / no sensations of heartburns or digestive problems
Before the start of your event, the waiting time and warm-up can cause much stress and induce energy expenditure.
You can fortunately use this time to continue increasing your energy reserves and avoid the disastrous effects of stress on your blood sugar levels by using the WARM-UP DRINK from your breakfast until the start of the effort.
The association of maltodextrin and fructose promotes slow-energy assimilation and provides your muscles with the appropriate power.
Specially recommended for anxious persons, its preventive hydration capacity also contributes to the proper functioning of the neuromuscular system thus avoiding risks of cramps, etc during the event.
This energy drink is completely acid-free with no risk of heartburns.
Warm-up : Sip 5 to 10cl as regularly as possible (ideally every 5 to 10 mintues).
Sports with sets, rounds or heats : continue to use the energy fluid as regularly as possible after the end of your warm-up.
Fructose, maltodextrin, flavouring, tricalcium phosphate, salt, magnesium carbonate, bicarbonate of soda, vitamin B1.
Nutritional analysis
For 100 g *
Energy kcal/kJ
390 kcal / 1650 kJ
Proteins
< 1 g
Carbohydrates
97 g
Fats
< 1 g
Vitamin B1
0,7 mg (64%)**
Sodium
210 mg
* = according to flavour
** AJR = Recommended daily intake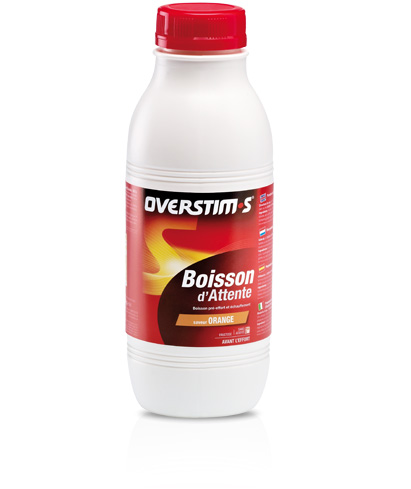 We recommend these products